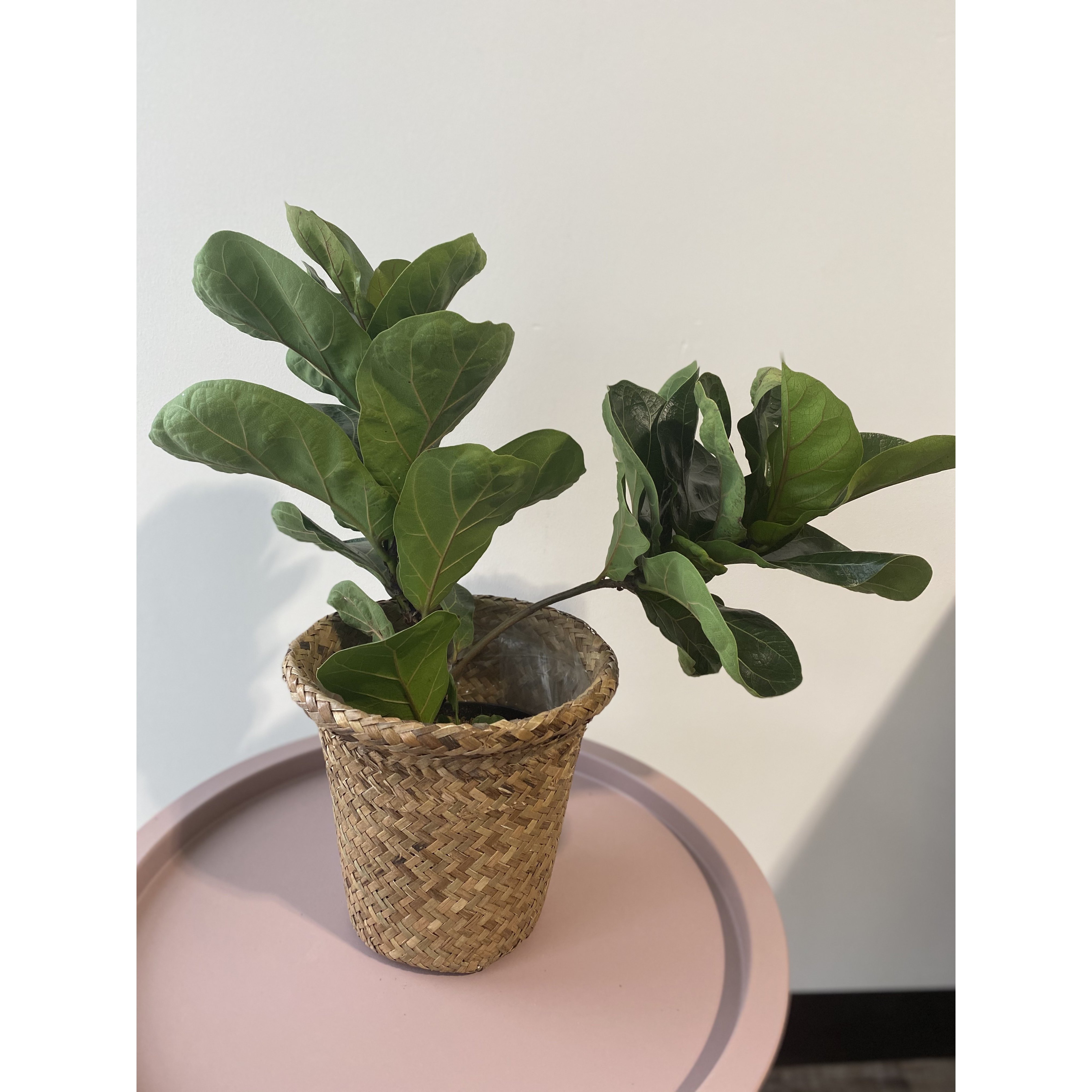 6 inch Fiddle Leaf in a Basket
6 inch Fiddle Leaf Fig in a basket.
Your Fiddle Leaf Fig will grow best with consistent, bright, filtered light. Turn the plant every few months once it begins to lean towards the light. It will prefer an east-facing, sunny window. Afternoon sun from a south or west facing window may be too strong and could burn the leaves.